Our Wealth Management Process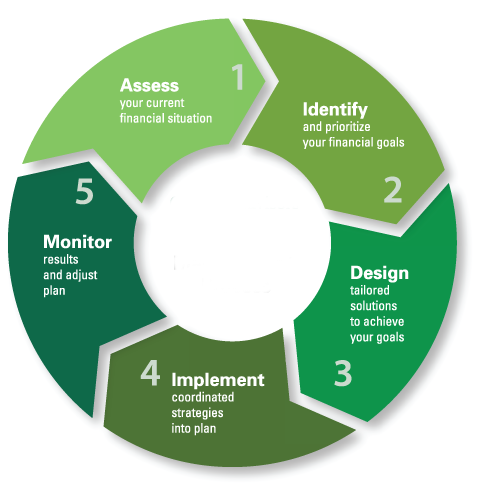 Your story, your goals, your advocate
Our objective is simple – we are your advocate.
We believe everyone can benefit from professional advice. As your advocate, we help you make informed financial decisions so that you may live a richer life.
And, as your advocate, we don't provide advice until we learn what's most important to you. While this may sound like common sense, it is not a single conversation, but a detailed process of getting to know your family dynamics and relationships, your current situation and goals for the future, your attitude toward spending and saving, and so much more. We take the time to develop an understanding of your long-term vision in order to set meaningful goals and help you develop a plan to reach them.
Once we understand what you want to accomplish, we conduct a deep assessment of your current situation, going well beyond your balance sheet. We take the same care in understanding where you stand today as we do in understanding where you want to be in the future. Then, we help you set specific goals to achieve your long-term vision.
In order to achieve those goals, we engage professionals to provide a wide range of services and advice based on your specific needs.
Investment advisory services backed by seasoned professionals who provide the insight and experience necessary to identify opportunities
Estate planning and trust services to help ensure your assets are passed along according to your wishes in a tax-efficient manner
Tax services to help ensure a full understanding of the tax implications of all financial decisions
Risk management to ensure your level of insurance coverage is appropriate to meet your needs and protect you in the case of an unforeseeable event
With the guidance of these professionals, and/or with those professionals whom you have relationships, we develop a financial plan specifically for you and your needs. Ongoing, we make necessary adjustments to your plan for a variety reasons, including but not limited to tax consideration, the market and, most importantly, your changing life and goals.